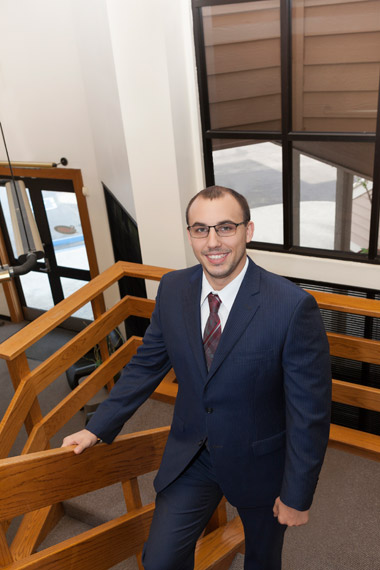 Brett Shegda, Esq
20042 Beach Boulevard, Suite 100
Huntington Beach, California 92648
Phone: (714) 848-9532
info@octrialattorneys.com
Brett Shegda, Associate
Brett Shegda, an associate attorney at Ellis Law Firm, has dedicated his legal career to advocating for those who have been hurt, harmed, or injured due to the negligent or intentional actions of another. Mr. Shegda has experience with all severities of personal injury cases ranging from bumps and bruises to permanent disfigurement or death. When facing the large conglomerate that is the insurance company, it is important to have someone that will fight for you. Mr. Shegda's strong desire to fight for the underdog gives him the necessary drive to seek redress and accountability for his clients.
In practice, Mr. Shegda stresses the importance of being genuine, straightforward, and presenting things in a way that people will understand. Using that philosophy, he has become a zealous advocate for his clients at trial. Mr. Shegda has also drafted, argued, and prevailed on numerous motions, including demurrers, motions to strike, motions to compel, motions for summary judgment, and pre-trial and post-trial motions.
Mr. Shegda obtained his Bachelor of Science from the University of Central Florida, where he graduated summa cum laude with a 4.0 GPA. He obtained his Juris Doctorate from Whittier Law School, where he graduated summa cum laude in the top 5% of this class.
Education
University of Central Florida
Bachelor of Science, Summa Cum Laude
4.0 GPA
Whittier Law School
Juris Doctorate, Summa Cum Laude
Top 5% of Class